Termites, often referred to as 'white ants' are a big problem in Western Australia and have caused in excess of millions of dollars worth of damage to WA homes, which is why it's important that home owners stay vigilant and keep their properties up-to-date with pest control.
We recently met with Ray Franklin, the General Manager of MRP Pest Control at one of the properties we strata manage, and his right-hand-lady Emmy, who is a trained termite detection dog – and the only one in the Perth metro area!
Research shows termite detection dogs who've been professionally trained can accurately detect live termites 95 percent of the time and can even sniff them out in places people can't get to, such as under floors or in floorboards covered with carpet.  – MRP managing director Ray Franklin.
Emmy's snoofer (nose) offers about 95% accuracy when it comes to sniffing out these timber-loving pests, whereas pest control technicians have about 40% accuracy when it comes to locating termites – and there's no surprise there, after all, humans can't see through walls…but Emmy can smell through them!
Now 18-months-old, Emmy began her training as a pup where she was introduced to a variety of termites on a "termite wall' to familiarize her with the different smells and environments they live in. Since Emmy uses her nostrils independently, she can determine the direction of an odor and use her sense of smell like a compass, helping her to narrow down the termite locations at a property.
Once Emmy sniffs out the problematic area, she becomes very excited, giving a full body wag and returning to the problematic site to reassure Ray she has found the 'spot'.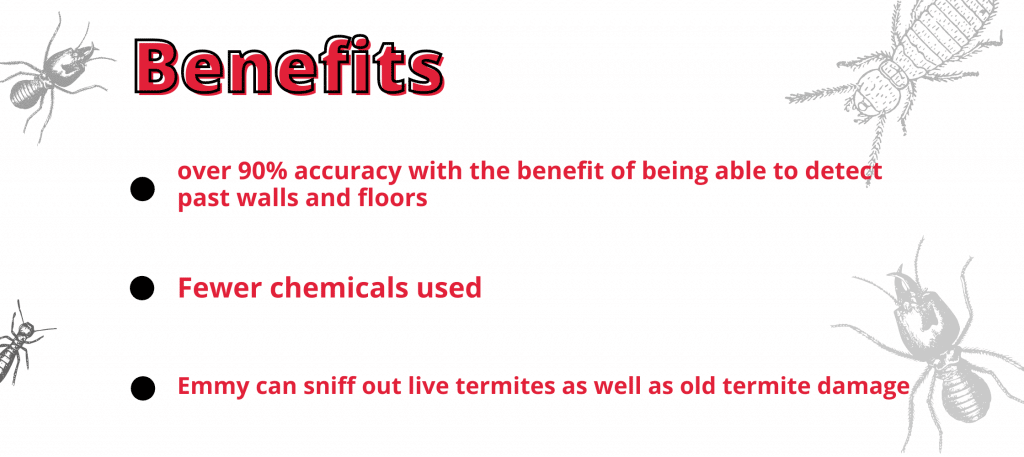 Thanks to Ray at MRP for allowing us to tag along and see Emmy in action – to find out more about MRP's services, please visit: http://www.mrppestcontrol.com.au or call them on (08) 9445 2044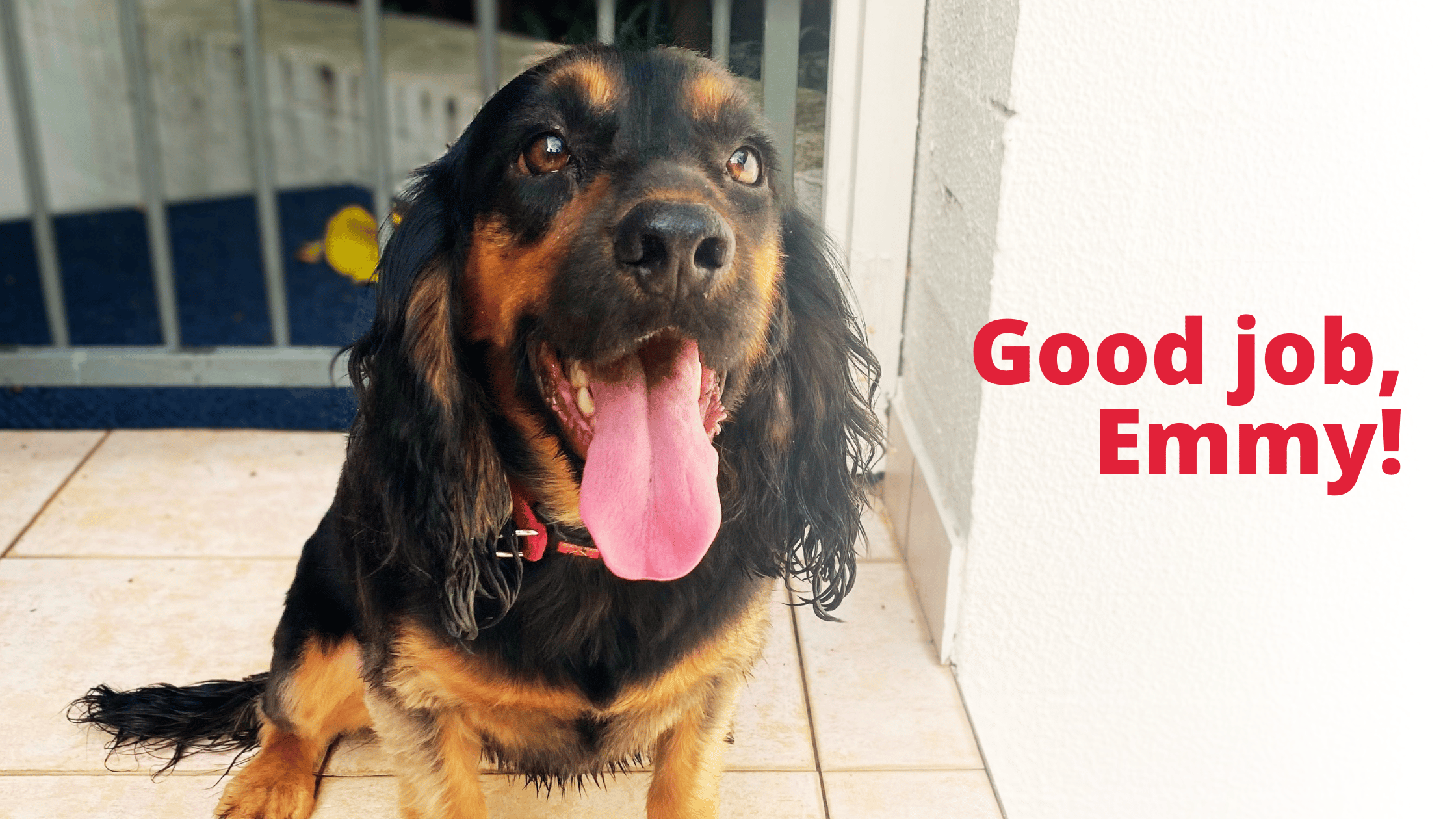 button