Your Perth Strata Management Specialists
Welcome to Richardson Strata Management Perth. Our friendly and knowledgeable Strata Managers bring over 40 years of experience, serving Perth, Western Australia and the North West region.
As your trusted experts in Perth Strata Management, we take pride in being one of Western Australia's largest family-owned and operated Strata Management companies. Our dedicated team has been delivering exceptional strata management services to strata companies across Western Australia and we have a dedicated team located in Broome to service our North West clients. Our comprehensive services cover everything from strata compliance to building maintenance and management.
At the core of our operations, we serve as your central hub for communication, connecting you to a wide array of services. This includes dependable tradespeople, quality goods suppliers, and expert providers of specialised professional advice.
Perth Strata Management App
Our new Richardson Strata Management App is designed to streamline and centralize communication between owners, strata managers, building managers and tenants, so you can easily access documents, report issues, book common areas and so much more.
Our app is just one of the many ways we are working to help simplify your life through the use of technology.
Why Choose Richardson Strata?
We're a little different from most Perth Strata Management companies.
We take the time to fully understand the finer details of your Strata management requirements and expectations so we can deliver a first-class service.
We service Perth and we have a dedicated Strata Manager in the North West servicing Broome, The Pilbara and surrounds.

Easy Communication
Our interactive services and online portal allow you to access strata records, invoices and financial statements whenever suits you. It's available 24/7. We're accessible and responsive, whenever you need advice.

Expertise
Our team have in depth knowledge of different Western Australian / Perth Strata Companies and their management needs. Continuous learning ensures we stay across relevant developments in the industry. We regularly attend SCAWA to stay up to date and provide a first class strata management experience to our clients.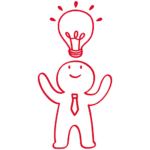 Experience
We understand the challenges you face because we've been doing this for over 30 years. With over 20 strata managers experienced in legal compliance, building maintenance and financial administration, your property is managed by an accomplished team. We recognise unique features within each strata scheme and manage them individually.

Family Owned & Operated
As a family owned business with over 30 years experience, we provide peace of mind through continuity. Some of our team have been with us for over 15 years. It's important you know you're dealing with someone who understands your contracts.

We Plant Trees
For every new Lot we Strata Manage, we plant a Tree through Ecologi or contribute to funding environmental projects all over the world.
It's our way of doing as much as we can for our environment.

Proactive and Innovative
We've asked for your opinion, and we've listened. Your valuable feedback has shaped the development of our interactive processes. Beyond continuous improvement, we seek out ways to make your strata management process as smooth and transparent as possible.
Dedicated North West Team