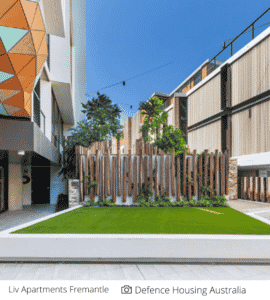 This month, we're showcasing some of our most environmentally friendly strata schemes, who have implemented a greener approach to apartment living.
Some of our schemes have made substantial eco-friendly infrastructure changes like full solar installation, while others have implemented great initiatives such as communal veggie gardens and recycling stations.
Thanks to Strata Community Association (WA) who have provided a list of easy, budget-friendly ways to make your apartment 'greener', without having to spend a fortune.
First off, lets start with a solar fit-out at one of our apartment buildings in Maylands. In July 2021, this property had solar panels installed with pigeon protection – pigeon protection stops birds from nesting under the panels. 12 months on and they have noticed over a 50% decrease in electricity costs since their installation. Check out the drone footage to the right.